2018
LBJ Liberty & Justice For All Award
John McCain
U.S. Senate
John McCain
---
John McCain first entered the public spotlight in 1967 when he was taken prisoner in North Vietnam during a combat mission. His captors soon learned he was the son of a high-ranking officer in the U.S. Navy and offered him early release, but McCain refused, not wanting to violate the military code of conduct and knowing that the North Vietnamese would use his release as propaganda. McCain was held in the "Hanoi Hilton" prison, suffering five and a half years of torture and confinement before his release in 1973.
He continued to serve in the U.S. Navy until 1981 and then ran for his first political office in 1982, winning an open seat in Arizona's 1st congressional district. In 1986, after the retirement of the longtime Arizona senator and prominent Republican Barry Goldwater, McCain won election to the U.S. Senate. He would serve in the Senate for six consecutive terms.
In July 2017, during a procedure to remove a blood clot from his left eye, doctors found an aggressive, malignant brain tumor known as glioblastoma. By mid-August, McCain would undergo his first round of chemotherapy and radiation for the tumor.
A year after his diagnosis, on Aug. 25, 2018, Senator John McCain died from complications related to his brain cancer. At his death, he had served his country faithfully for 60 years.
Meghan McCain joined ABC's daytime talk show, The View, as a co-host on Oct. 9, 2017. She has also been named a contributor to ABC News, making appearances on programs including Good Morning America and This Week. As the daughter of Senator John McCain, she was propelled into the national spotlight at an early age and has become a powerful role model for women. She is a strong, respected Republican voice and is passionate about a wide range of topics from women's and social issues to marriage equality.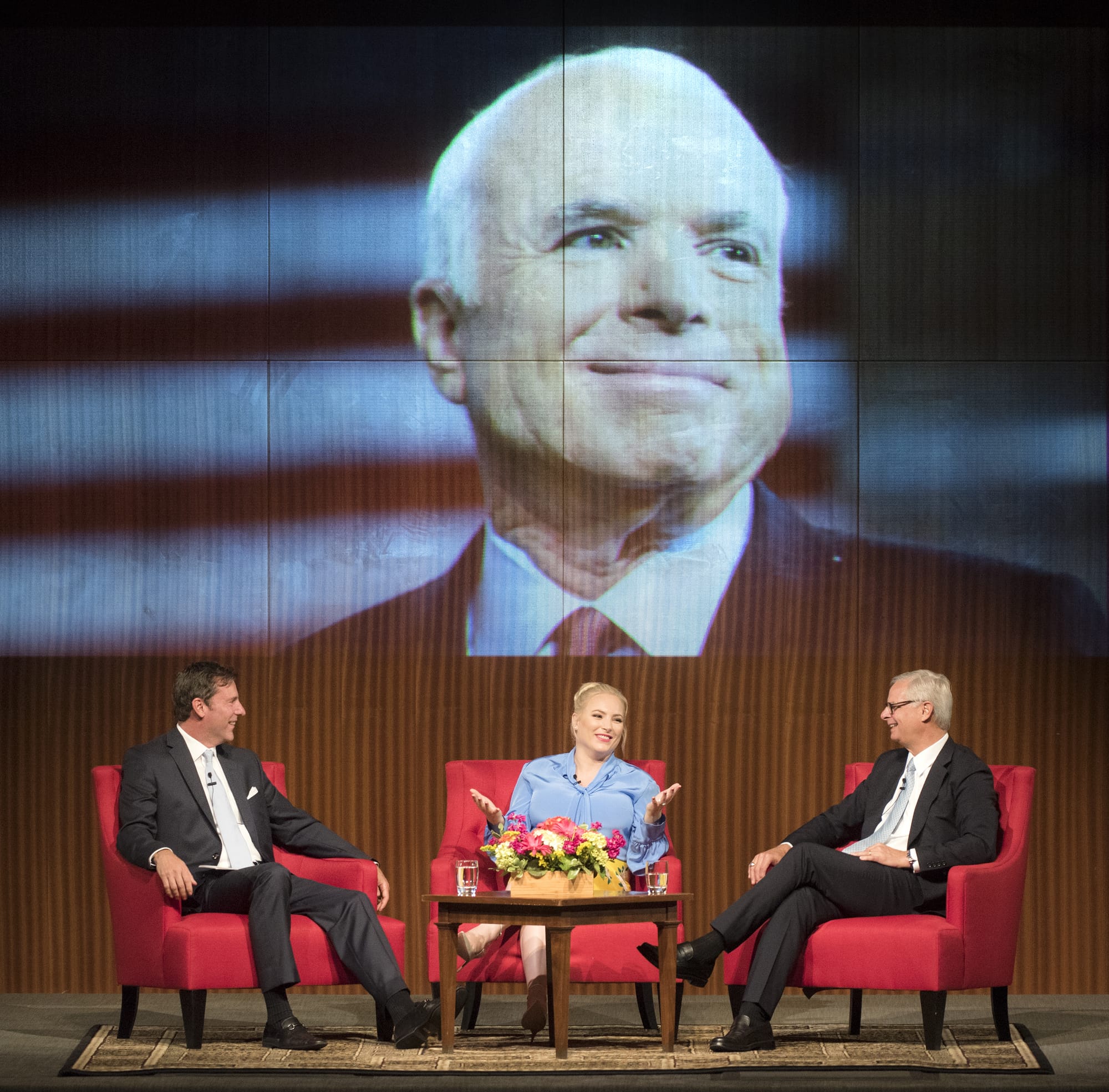 L-R: Mark Updegrove, Meghan McCain, and Rick Davis.
LBJ Library photo by Jay Godwin
.
"Nothing is better than a story of someone who sacrifices for causes greater than themselves."
- Senator John McCain
Press Release
---
AUSTIN, TX – The LBJ Foundation presented its most prestigious award, the LBJ Liberty and Justice for All Award, to Senator John McCain. The senator's daughter, Meghan McCain, accepted the award on her father's behalf during a ceremony at the LBJ Presidential Library on Friday, June 29, 2018. Lynda Johnson Robb and Luci Baines Johnson, daughters of President Lyndon Johnson and Lady Bird Johnson, presented the award.
The LBJ Liberty and Justice for All Award honors those, like Senator McCain, who carry on President Johnson's legacy, personifying the mission he defined as our country's most basic: "to right wrong, to do justice, to serve man."
"Lyndon Johnson said, 'Our mission is at once the oldest and most basic of this country: to right wrong, to do justice, and to serve man,'" said Mark K. Updegrove, president and CEO of the LBJ Foundation. "Throughout his noble career in the military and in Congress, John McCain has embodied that mission as much as any living American. The LBJ Foundation is proud to give him our highest recognition."
The Johnson and McCain families share a long history of public service. Lyndon Johnson served with Senator McCain's grandfather in the Pacific during World War II. During the Vietnam War, Lyndon Johnson was president when Senator McCain's father, Admiral John McCain Jr., was commander-in-chief of Pacific forces, overseeing more than one million soldiers, sailors, and airmen, and when Navy fighter pilot John McCain was shot down and taken prisoner by the North Vietnamese.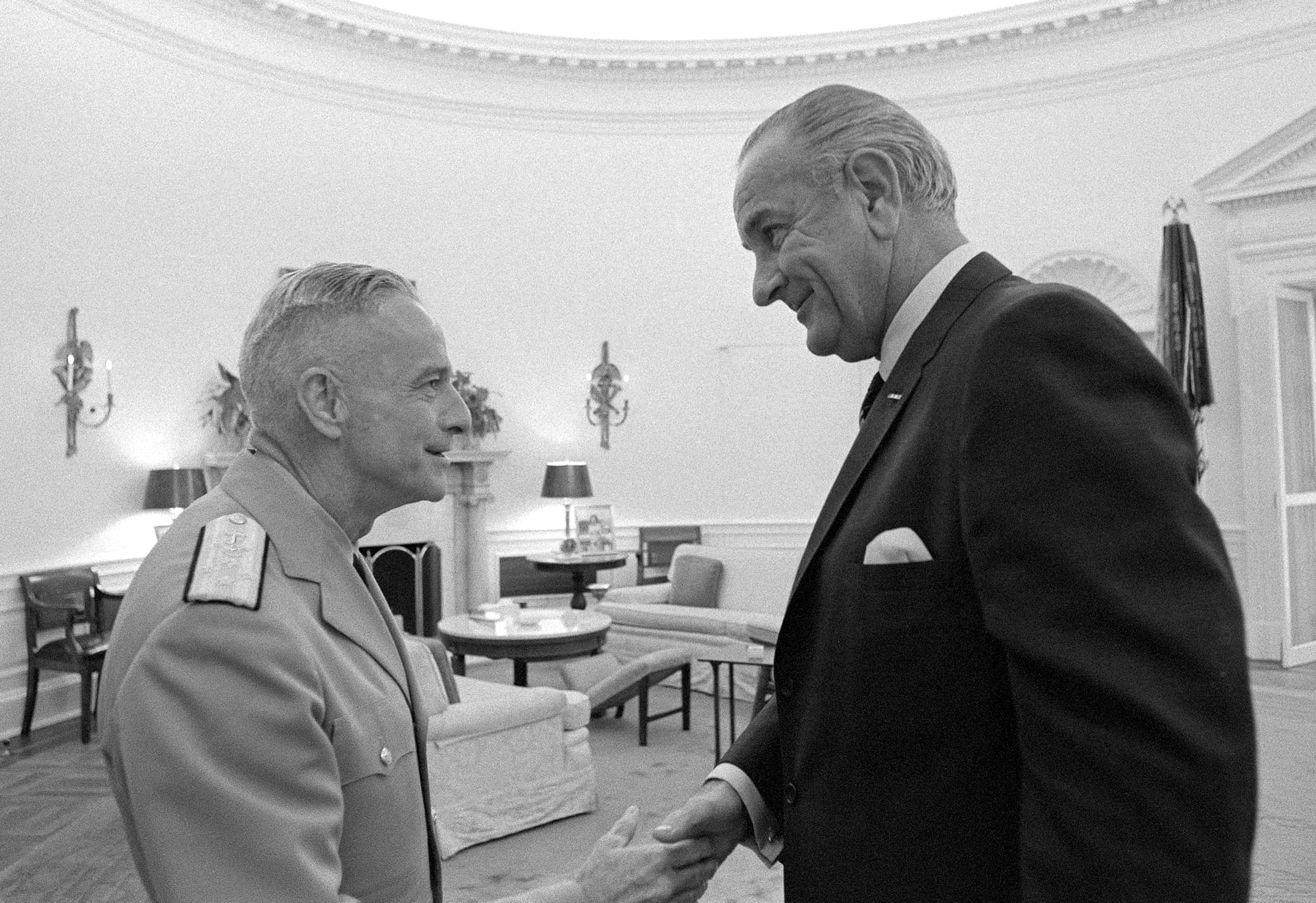 Admiral John S. McCain, Jr. and President Johnson in the Oval Office, July 16, 1968. LBJ Library photo by Yoichi Okamoto.
Event Video
---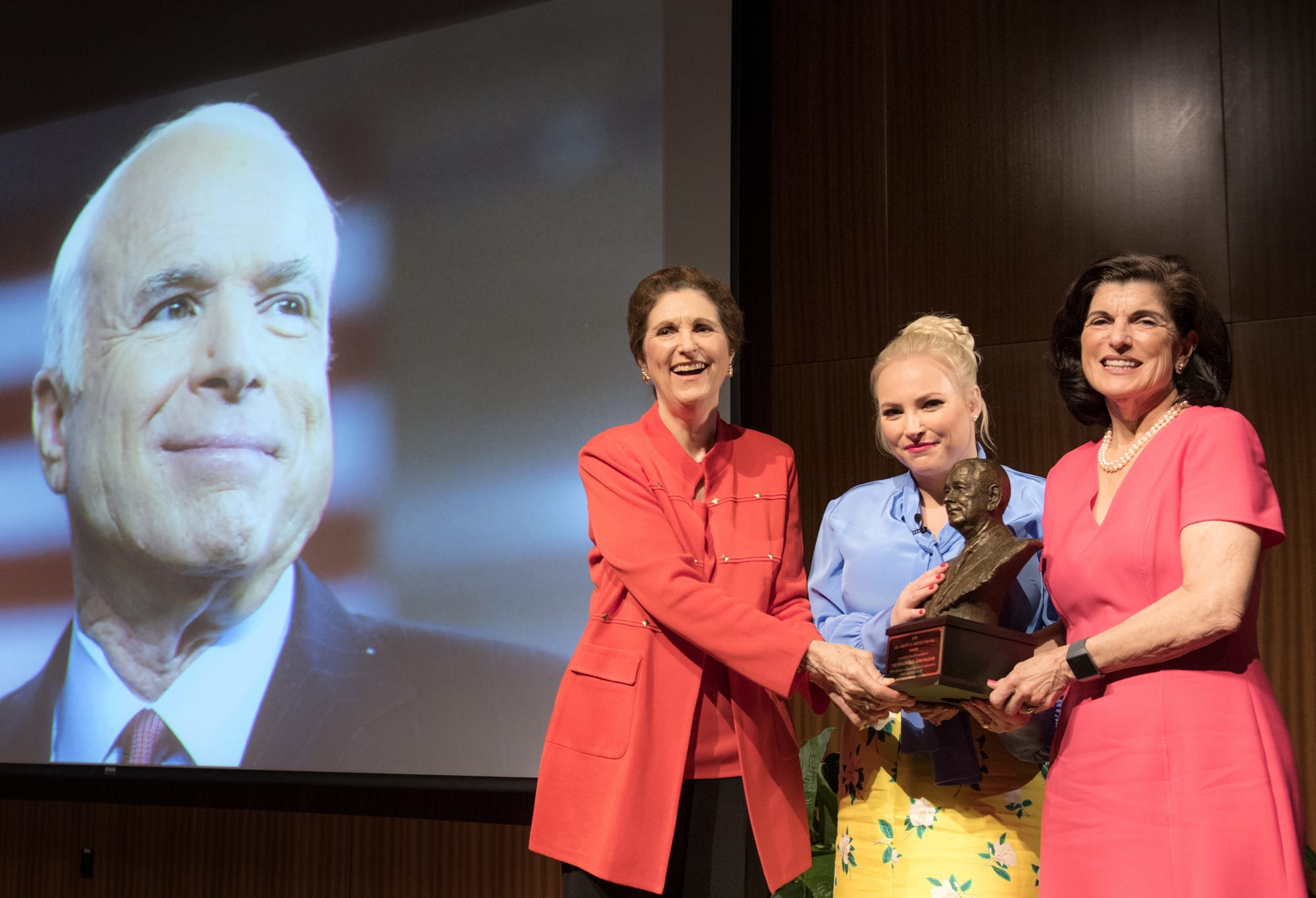 2018 LBJ Liberty & Justice for All Award
"There are no problems we cannot solve together, and very few that we can solve by ourselves."
- President Lyndon B. Johnson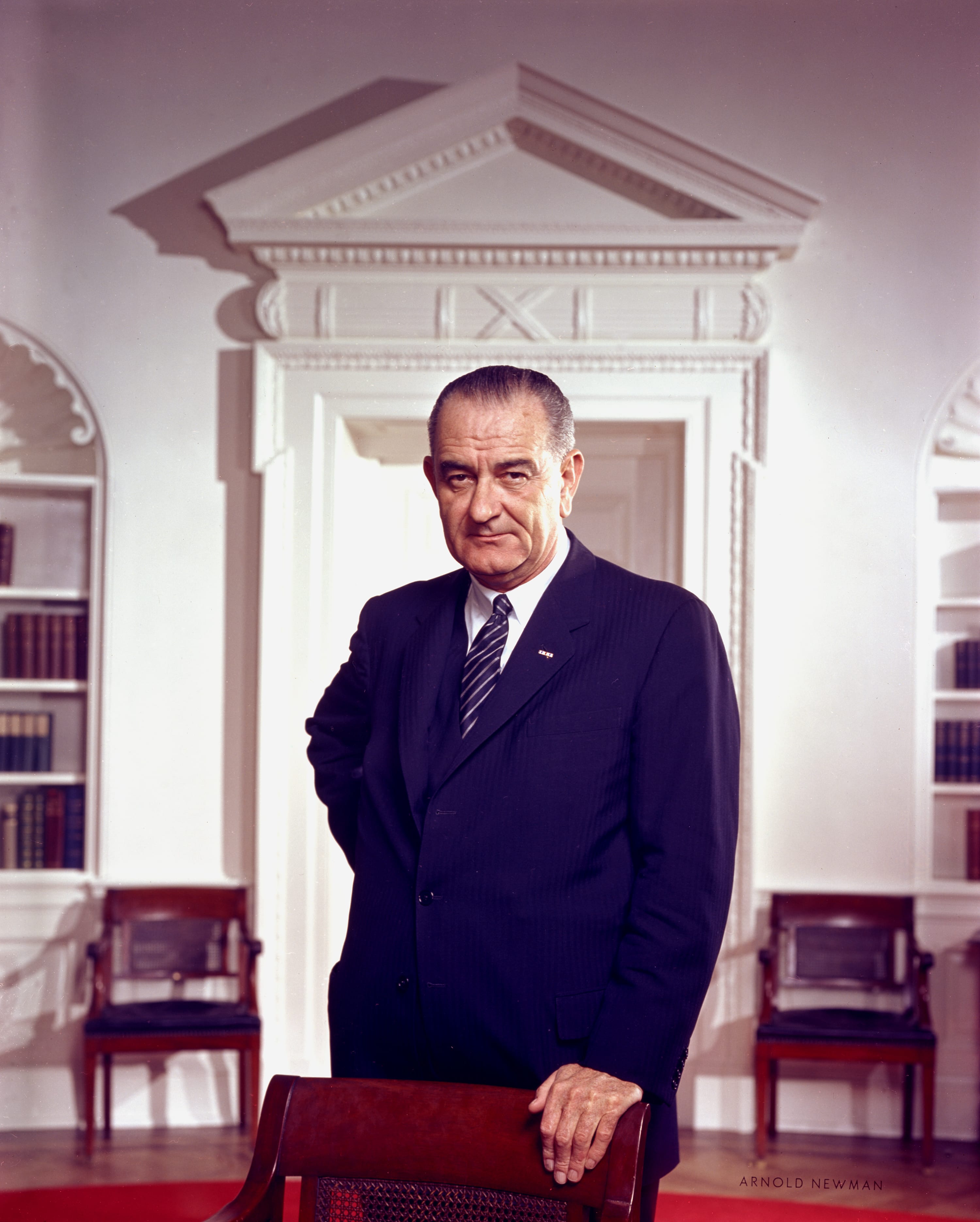 About the LBJ Foundation
---
Established by President and Mrs. Johnson in 1969, the LBJ Foundation is a nonprofit organization comprised of a board of trustees and administrative staff that supports the LBJ Presidential Library and the LBJ School of Public Affairs at The University of Texas at Austin.
The LBJ Presidential Library, operated under the auspices of the National Archives and Records Administration, maintains the archive of President Johnson's administration and political career and promotes his legacy while providing, in his words, "a springboard for the future" through public programming aimed at addressing the issues of our time. The Foundation enhances the Library by directing public programming, administering the museum's store and admissions operations, and directing grants for researchers and scholars.
The LBJ School of Public Affairs embodies President Johnson's living legacy by nurturing leaders and public servants in the hopes that they will pursue what he called "the oldest, most basic mission of our country: to right wrong, to do justice, to serve man." The Foundation provides financial support for the school for the outstanding education it offers its graduate students in public policy and government affairs, community outreach, and global initiatives.
All bearing our 36th President's name, these three institutions—the LBJ Foundation, the LBJ Presidential Library, and the LBJ School of Public Affairs—preserve Lyndon B. Johnson's consequential legacy while pursuing his hopeful vision for the future.