2010
LBJ Liberty & Justice For All Award
John Lewis
U.S. House of Representatives
The Honorable John Lewis
---
Congressman John Lewis was the inaugural recipient of the LBJ Liberty & Justice for All Award. With his lifelong service to this country and continual advocacy for peace, freedom, and justice, it was fitting that Lewis was the first to receive an award that embraces the ideals, compassion, and vision he personifies.
Often called "one of the most courageous persons the Civil Rights Movement ever produced," John Lewis has dedicated his life to protecting human rights, securing civil liberties, and building what he calls "The Beloved Community" in America. His dedication to the highest ethical standards and moral principles has won him the admiration of many of his colleagues on both sides of the aisle in the United States Congress.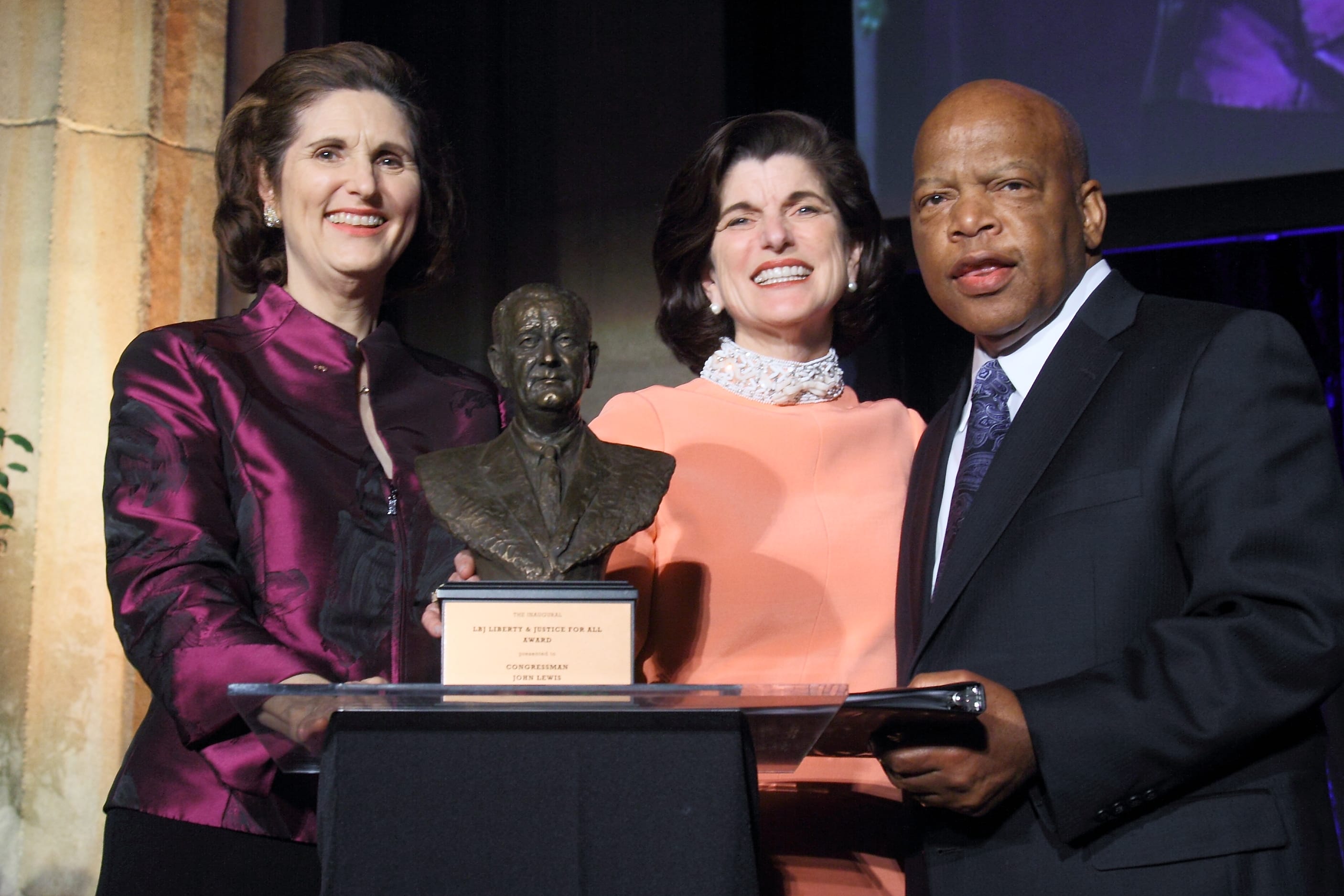 L-R: Lynda Johnson Robb, Luci Baines Johnson, Congressman John Lewis
He was born the son of sharecroppers on Feb. 21, 1940, outside of Troy, Alabama. He grew up on his family's farm and attended segregated public schools in Pike County, Alabama. As a young boy, he was inspired by the activism surrounding the Montgomery Bus Boycott and the words of the Rev. Martin Luther King Jr., which he heard on radio broadcasts. In those pivotal moments, he made a decision to become a part of the Civil Rights Movement. Ever since then, he has remained at the vanguard of progressive social movements and the human rights struggle in the United States.
As a student at Fisk University, John Lewis organized sit-in demonstrations at segregated lunch counters in Nashville, Tennessee. In 1961, he volunteered to participate in the Freedom Rides, which challenged segregation at interstate bus terminals across the South. Lewis risked his life on those rides many times by simply sitting in seats reserved for white patrons.
During the height of the movement, from 1963 to 1966, Lewis was named chairman of the Student Nonviolent Coordinating Committee (SNCC), which he helped form. SNCC was largely responsible for organizing student activism in the movement, including sit-ins and other activities. While still a young man, John Lewis became a nationally recognized leader. By 1963, he was dubbed one of the big six leaders of the Civil Rights Movement. At the age of 23, he was an architect of and a keynote speaker at the historic March on Washington in August 1963.
In 1964, John Lewis coordinated SNCC efforts to organize voter registration drives and community action programs during the Mississippi Freedom Summer. The following year, Lewis helped spearhead one of the most seminal moments of the Civil Rights Movement. Hosea Williams, another notable civil rights leader, and John Lewis led over 600 peaceful, orderly protestors across the Edmund Pettus Bridge in Selma, Alabama on March 7, 1965. They intended to march from Selma to Montgomery to demonstrate the need for voting rights in the state. The marchers were attacked by Alabama state troopers in a brutal confrontation that became known as "Bloody Sunday." News broadcasts and photographs revealing the senseless cruelty of the segregated South helped hasten the passage of the Voting Rights Act of 1965.
Despite more than 40 arrests, physical attacks, and serious injuries, John Lewis remained a devoted advocate of the philosophy of nonviolence. After leaving SNCC in 1966, he continued his commitment to the Civil Rights Movement as associate director of the Field Foundation and his participation in the Southern Regional Council's voter registration programs. Lewis went on to become the director of the Voter Education Project (VEP). Under his leadership, the VEP transformed the nation's political climate by adding nearly four million minorities to the voter rolls.
In 1977, John Lewis was appointed by President Jimmy Carter to direct more than 250,000 volunteers of ACTION, the federal volunteer agency. In 1981, he was elected to the Atlanta City Council. While serving on the Council, he was an advocate for ethics in government and neighborhood preservation. He was elected to Congress in November 1986 and has served as U.S. Representative of Georgia's Fifth Congressional District since then. He is Senior Chief Deputy Whip for the Democratic Party in leadership in the House, a member of the House Ways & Means Committee, a member of its Subcommittee on Income Security and Family Support, and Ranking Member of its Subcommittee on Oversight.
John Lewis holds a B.A. in Religion and Philosophy from Fisk University, and he is a graduate of the American Baptist Theological Seminary, both in Nashville, Tennessee. He has been awarded over 50 honorary degrees from prestigious colleges and universities throughout the United States, including Harvard University, Brown University, the University of Pennsylvania, Princeton University, Duke University, Morehouse College, Clark-Atlanta University, Howard University, Brandeis University, Columbia University, Fisk University, and Troy State University.
John Lewis is the recipient of numerous awards from eminent national and international institutions, including the highest civilian honor granted by President Barack Obama, the Medal of Freedom, the Lincoln Medal from the historic Ford's Theatre, the Golden Plate Award given by the Academy of Excellence, the Preservation Hero award given by the National Trust for Historic Preservation, the Capital Award of the National Council of La Raza, and the Martin Luther King, Jr. Non-Violent Peace Prize.
John Lewis is the co-author of the National Book Award winning and #1 New York Times bestselling graphic novel memoir trilogy MARCH, written with Andrew Aydin and illustrated by Nate Powell. The first volume, MARCH: Book One, received a 2014 American Library Association (ALA) Coretta Scott King Book Award Author Honor, an ALA Notable Children's Book designation, was named one of YALSA's 2014 Top Ten Great Graphic Novels for Teens, and became the first graphic novel ever to receive a Robert F. Kennedy Book Award. MARCH: Book Two was released in 2015 and immediately became both a New York Times and Washington Post bestseller. MARCH: Book Two was awarded the comic industry's highest honor, the Will Eisner Award, as well as two Harvey awards among other honors. MARCH: Book Three was released in 2016, debuted at #1 on the New York Times Bestseller list, and became the first comics work to ever win the National Book Award. In January 2017, MARCH: Book Three made history again by winning four ALA Youth Media Awards, including the Printz Award, the Sibert Medal, the Coretta Scott King Author Book Award, and the YALSA Excellence in Nonfiction Award, becoming the first book to ever win four Youth Media Awards in a single year and cementing the MARCH Trilogy's place at the pinnacle of comics and young adult literature.
The MARCH trilogy has been adopted into the core curriculum of school systems across the country to teach the Civil Rights Movement to the next generation, and has been selected as a First-Year common reading text at colleges and universities such as Michigan State University, Georgia State University, Marquette University, University of Utah, Henderson State University, University of Illinois Springfield, Washburn University, and many others. He is also the author of Across That Bridge: Life Lessons and a Vision for Change, written with Brenda Jones, and winner of the 2012 NAACP Image Award for Best Literary Work-Biography. His biography, published in 1998, is entitled Walking With The Wind: A Memoir of the Movement. Written with Michael D'Orso, Walking With The Wind is a recipient of the Anisfield-Wolf Book Award as well as the Robert F. Kennedy Book Award. He is also the subject of two other books written about his life: Freedom Riders: John Lewis and Jim Zwerg on the Front Lines of the Civil Rights Movement, by Ann Bausum and John Lewis in the Lead, by Jim Haskins and Kathleen Benson, with illustrations by famous Georgia artist, Bennie Andrews.
Honorary Chairs
Honorable Kay Bailey Hutchison
Ambassador Ron Kirk
Honorary Host Committee
Honorable John Cornyn, Chair | Honorable Joe Barton | Honorable Kevin Brady | Honorable John Carter | Honorable John Culberson | Honorable Henry Cuellar | Honorable Lloyd Doggett | Honorable Chet Edwards | Honorable Charles Gonzalez | Honorable Kay Granger | Honorable Al Green | Honorable Gene Green | Honorable Ralph Hall | Honorable Jeb Hensarling | Honorable Ruben Hinojosa | Honorable Sheila Jackson-Lee | Honorable Eddie Bernice Johnson | Honorable Sam Johnson | Honorable Kenny Marchant | Honorable Michael McCaul | Honorable Peter Olson | Honorable Solomon Ortiz | Honorable Ted Poe | Honorable Silvestre Reyes | Honorable Ciro Rodriguez | Honorable Lamar Smith
Dinner Committee
Honorable Ben Barnes | Lyndon K. Boozer | Honorable Joe Califano | Marc Gonzales | Luci Baines Johnson | Vernon Jordan | Laurie Knight | Jim Langdon | Penny Lee | Wayne Marshall | Jack Martin | Bernard Rapoport | Lynda Johnson Robb | Roy Spence | Honorable Bob Strauss | Larry Temple | Casey Wasserman
Press Release
---
WASHINGTON, November 17 - The Lyndon Baines Johnson Foundation today awarded the prestigious LBJ Liberty and Justice for All Award to a hero of the Civil Rights movement who for decades has been a steadfast advocate for peace, freedom and justice. The inaugural recipient of the LBJ Award is Congressman John Lewis, the civil rights leader who repeatedly risked his life by challenging the injustice of segregation.
"In his lifelong quest for freedom and basic human rights for all, John Lewis embodies the beliefs that President Johnson held dear-that every citizen should share in the benefits of the privileges and protections that lie at the heart of the American dream," said Larry Temple, Chairman of the LBJ Foundation.
Born the son of sharecroppers outside of Troy, Alabama, Lewis attended segregated public schools and, as a boy, was inspired by the radio broadcasts of the Rev. Martin Luther King Jr. He organized sit-in demonstrations at segregated lunch counters in Nashville and joined the Freedom Rides, confronting segregation by sitting in bus seats reserved for white patrons. At the age of 23, Lewis was a keynote speaker—alongside Rev. King-at the historic March on Washington.
On March 7, 1965, Lewis and 600 protestors attempted to march from Selma to Montgomery to support voting rights in Alabama. Alabama state troopers blocked them and viciously beat Lewis and his fellow marchers, in a confrontation known as "Bloody Sunday." It was just one of dozens of times Lewis would be attacked, or arrested, during the Civil Rights era.
A week after the march, Lewis and Dr. King watched President Johnson notify Congress, in a live television address, that he was introducing the Voting Rights Act to overcome the nation's crippling legacy of bigotry and injustice. "We shall overcome," President Johnson declared.
"I was deeply moved," Lewis recalled years later. "Lyndon Johnson was no politician that night. He was a man who spoke fr his heart. His were the words of a statesman and more." The speech brought tears to the eyes of Dr. King, Lewis remembers. Less than five months later, President Johnson would sign the Voting Rights Act into law.
"By honoring Congressman Lewis with the first-ever LBJ Liberty and Justice for All Award, history comes full circle," Chairman Temple said.
U.S. Senator Kay Bailey Hutchison and Ambassador Ron Kirk, the U.S. Trade Representative, will serve as Honorary Chairs at a dinner celebration in Washington to honor Congressman Lewis.
Event Video
---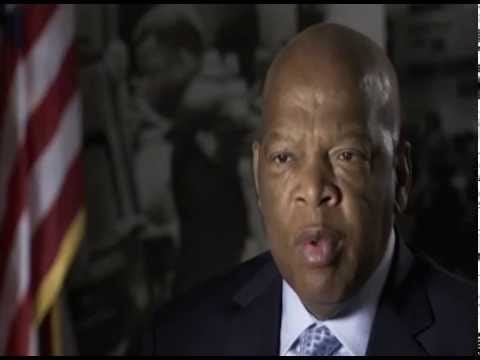 John Lewis Tribute Video Clip
The net proceeds from the award dinner benefited The LBJ School of Public Affairs' Washington Center.
Sponsors
---
Dinner Chairs
Luci Baines Johnson, Ian Turpin, and the LBJ Family Wealth Advisors
The Rapoport Foundation
The Wasserman Foundation
Activists
AT&T
Eleanor B. Crook
Vernon Jordan
Believer
BNSF Railway
Bill Hobby
Mays Family Foundation
Microsoft Corporation
Ovation
Verizon
Advocates
Akin Gump Strauss Hauer & Feld LLP
The Allbritton Foundation
Melanie & Ben Barnes
BP
Joseph A. Califano, Jr.
Capitol Counsel, LLC
The Coca-Cola Company
Comcast Corporation
Edison Electric Institute
Energy Future Holdings
Exxon Mobil
Mary Ann & Larry Faulkner
FedEx Corporation
Edwina & Tom Johnson
Kohlberg Kravis Roberts & Co.
Manatt Phelps & Phillips
and Manatt Jones Global Strategies
National Association of Broadcasters
Kay & Lyndon Olson, Jr.
Lynda Johnson Robb
Vin Roberti
Scurlock Foundation
Mary & Roy Spence
Strategic Partnerships, Inc.
Louann & Larry Temple
T-Mobile
Time Warner Cable
Toyota Motor North America
UPS
Weatherford International, LTD
Patrons
Ameresco
American Airlines
BET
Lisa Blue Baron
Bloomberg Government
Continental Airlines
Tom Daschle
Discus
Entertainment Software Association
General Motors
Beth & Wayne Gibbens
Intel Corporation
Susie & Kenny Jastrow
Johnson & Johnson
King & Spalding
Jean & Jay Kislak, The Kislak Family Fund, Inc.
Lilly USA, LLC
Cappy R. McGarr
McKenna Long & Aldridge LLP
Medco
National Association of Realtors
Patton Boggs LLP
Public Strategies Washington, Inc.
Qualcomm
Southwest Airlines
United Airlines
US Telecom Association
Walmart
The Walt Disney Company
"There are no problems we cannot solve together, and very few that we can solve by ourselves."
- President Lyndon B. Johnson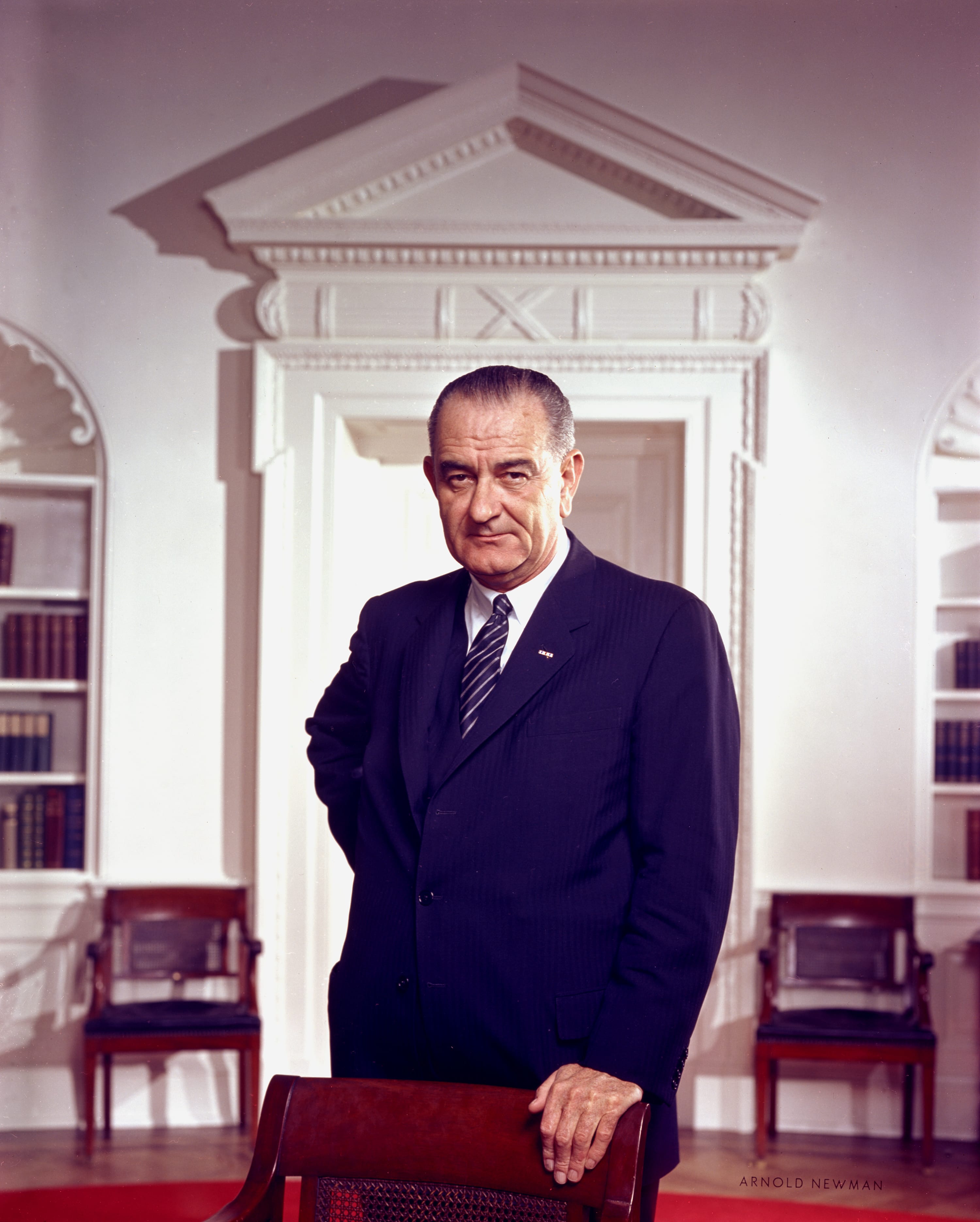 About the LBJ Foundation
---
Established by President and Mrs. Johnson in 1969, the LBJ Foundation is a nonprofit organization comprised of a board of trustees and administrative staff that supports the LBJ Presidential Library and the LBJ School of Public Affairs at The University of Texas at Austin.
The LBJ Presidential Library, operated under the auspices of the National Archives and Records Administration, maintains the archive of President Johnson's administration and political career and promotes his legacy while providing, in his words, "a springboard for the future" through public programming aimed at addressing the issues of our time. The Foundation enhances the Library by directing public programming, administering the museum's store and admissions operations, and directing grants for researchers and scholars.
The LBJ School of Public Affairs embodies President Johnson's living legacy by nurturing leaders and public servants in the hopes that they will pursue what he called "the oldest, most basic mission of our country: to right wrong, to do justice, to serve man." The Foundation provides financial support for the school for the outstanding education it offers its graduate students in public policy and government affairs, community outreach, and global initiatives.
All bearing our 36th President's name, these three institutions—the LBJ Foundation, the LBJ Presidential Library, and the LBJ School of Public Affairs—preserve Lyndon B. Johnson's consequential legacy while pursuing his hopeful vision for the future.