2017
LBJ Liberty & Justice For All Award
David M. Rubenstein
Philanthropist
David M. Rubenstein
---
In 1987, Rubenstein co-founded The Carlyle Group. Today, Carlyle is one of the world's largest private equity firms, managing $170 billion from 31 offices around the world. His success has enabled him to donate generously to public schools, universities, hospitals, museums, and zoos and to help preserve and enhance iconic American landmarks including the Washington Monument, Lincoln Memorial, Monticello, Kennedy Center for the Performing Arts, and the National Archives—where Rubenstein was honored. A fierce champion of American history, Rubenstein has donated precious copies of historical documents to the Archives and Smithsonian Museums, including the Declaration of Independence, Magna Carta, Emancipation Proclamation, and the 13th Amendment abolishing slavery.
When he provided one of the four surviving originals of the Magna Carta to the National Archives in 2007, Rubenstein described the gift as "a down payment on my debt back to the country." He said he wanted all Americans to be able to read the document that helped inspire the Constitution and Bill of Rights. Echoing the sentiments of President Johnson, Rubenstein said of his donation: "Making sure that people realize that we don't have these rights automatically, we have to fight to get them, and once we get them, we have to preserve them."
L-R: Lloyd Hand, Luci Baines Johnson, David M. Rubenstein, Lynda Johnson Robb, and Cappy McGarr.
Photo by Daniel Swartz
.
Event Chairs
Ambassador Lloyd Hand
Cappy McGarr
Honorary Chairs
Honorable Nancy Pelosi
Sharon Percy Rockefeller
Dinner Committee
Honorable Madeleine Albright | Elena and Robert Allbritton | Adrienne Arsht | Honorable Ben Barnes | Rita Braver and Robert Barnett | Lyndon Boozer | Katherine and David Bradley | Steve Case | Honorable Julián Castro | Elizabeth Christian | Honorable Tom Daschle | Honorable Martin Frost | Gahl Burt and Martin Indyk | Walter Isaacson | Honorable Jay and Sydney Johnson | Luci Baines Johnson | Tom Johnson | Honorable Vernon Jordan | Honorable John Kerry | Honorable Ron Kirk | Melissa Maxfield | Honorable Lyndon Olson | Joe O'Neill | Lynda Johnson Robb | Deborah Rutter | Victoria and Roger Sant | Fred Smith | Larry Temple | Darren Walker
Press Release
---
WASHINGTON – On Nov. 8, 2017, the LBJ Foundation awarded its most prestigious prize, the LBJ Liberty & Justice for All Award, to "Patriotic Philanthropist" David M. Rubenstein at the National Archives Museum in Washington. Rubenstein has defined the essence of patriotic philanthropy, helping to preserve the Washington Monument, Lincoln Memorial, Declaration of Independence, and many other treasures of American history. He also has donated generously to enhance public education and advance cutting-edge medical treatment and research.
"David Rubenstein has distinguished himself as one of the most grateful and generous Americans of our generation. He embodies the beliefs that President Johnson held dear—that our mission in public service is to serve man and provide opportunity to all," said Larry Temple, chairman of the LBJ Foundation.
At the ceremony, Rubenstein was surpised with a video tribute featuring all five living ex-presidents: President Barack Obama, President George W. Bush, President Bill Clinton, President George H.W. Bush and First Lady Barbara Bush, and President Jimmy Carter.
President Obama said:
"Hi David. I'm proud, like so many others, to call you a friend, and grateful for the gifts that you've left to future generations of Americans. From the unique vantage point of the White House, my family and I could watch the Washington Monument be restored after an earthquake, and the Museum of African American History and Culture rise nearby, both from a restored National Mall, all efforts that your patriotic patronage made possible...Congratulations on being honored with the LBJ Liberty & Justice for All Award. It is richly deserved."
President George H. W. Bush said:
"David, you've saved some of the most important artifacts of American history, like the Magna Carta, the Declaration of Independence...Thank you, Ruby, and America thanks you for all you've done."
First Lady Barbara Bush added:
"...And you didn't hide them away in your private gallery. You let the American people see them, and be moved by them."
ABC News political commentator Cokie Roberts served as Master of Ceremonies at the event, and Ambassador Lloyd Hand and Cappy McGarr were event chairs. Nancy Pelosi, Democratic Leader of the U.S. House of Representatives, thanked Rubenstein at the event for his generosity. Colin Powell, Ken Burns, and Sharon Rockefeller also appeared on the tribute video to Rubenstein.
"David firmly believes in giving back to the country that has been so great to him, and we can't think of a more deserving recipient of the LBJ Liberty & Justice for All Award," said Ambassador Hand and Mr. McGarr.
Event Videos
---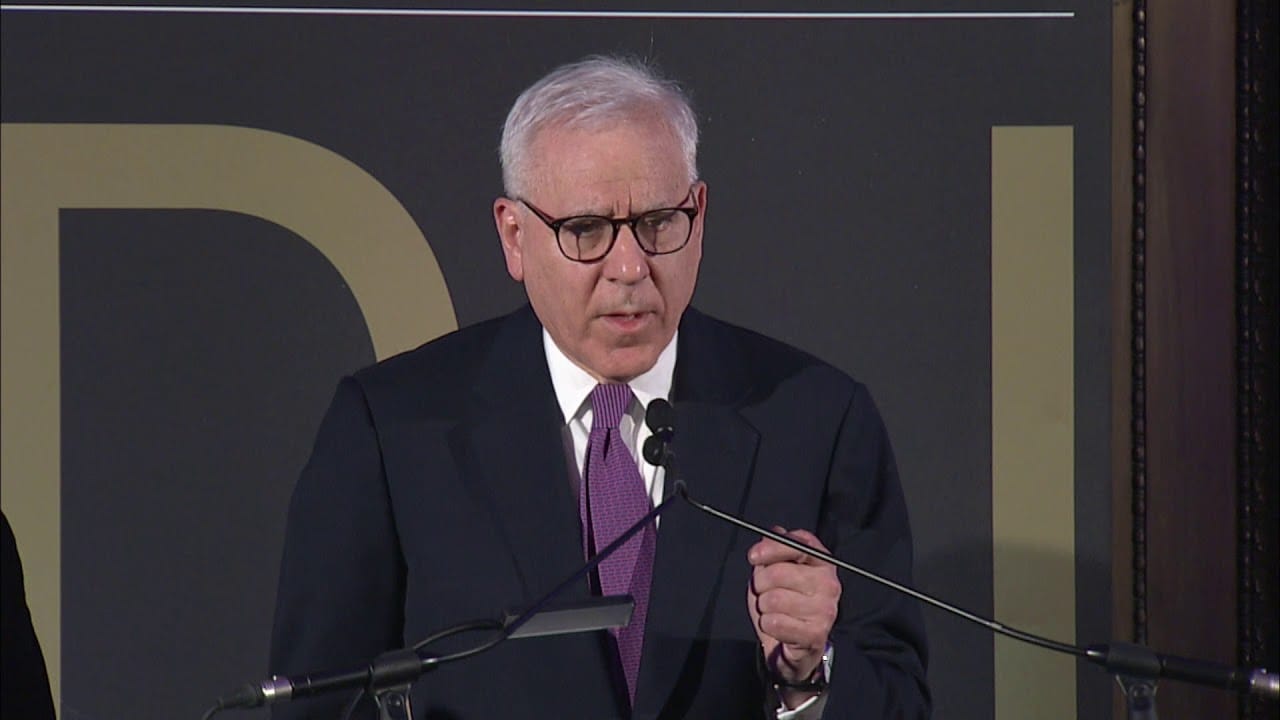 David M. Rubenstein acceptance remarks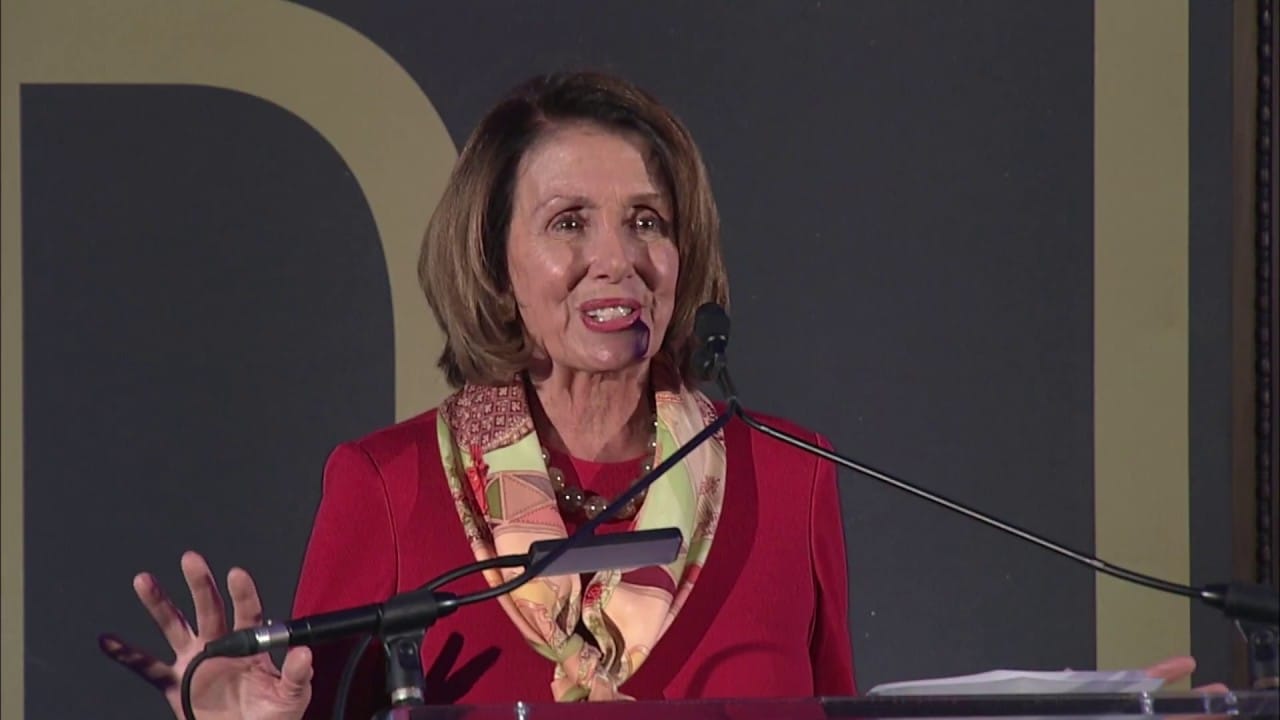 Nancy Pelosi's remarks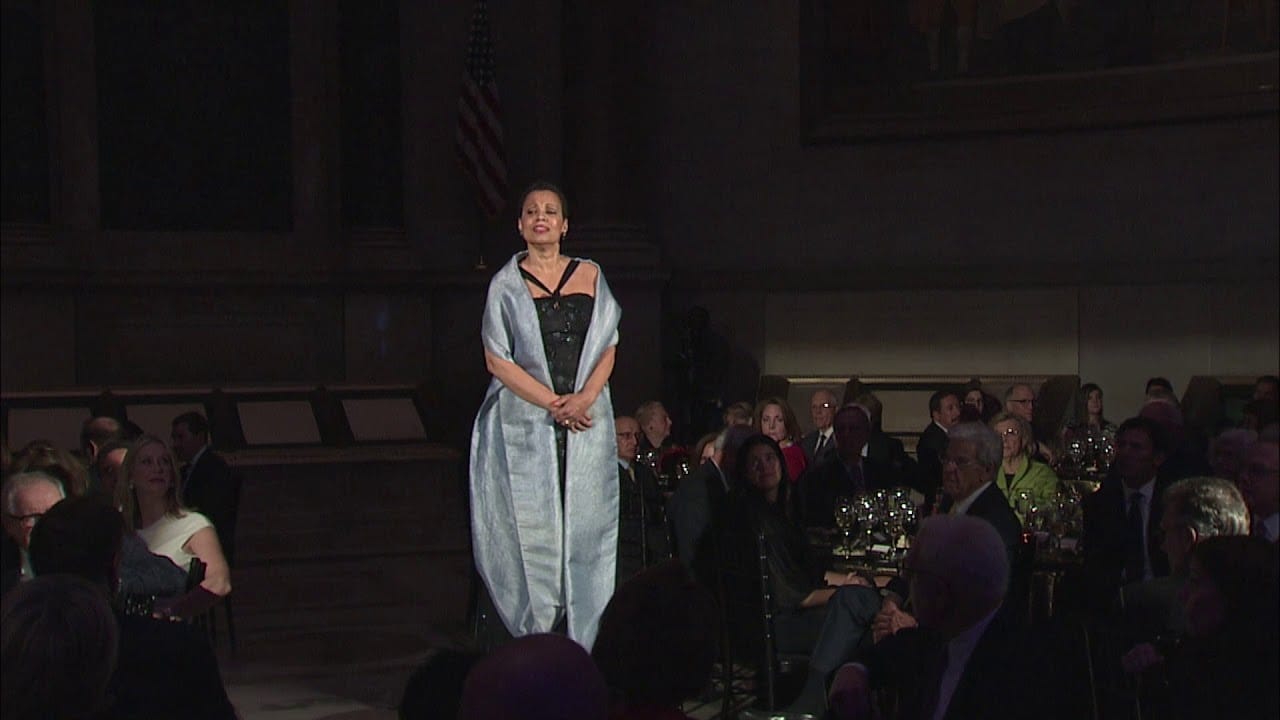 Harolyn Blackwell's "God Bless America" performance
The net proceeds from the award dinner benefited The LBJ School of Public Affairs' Washington Center.
Sponsors
---
Leader
FedEx Corporation
Wasserman Foundation
Host
Mr. Robert L. Allbritton and Dr. Elena Allbritton
BP America
Comcast NBCUniversal
Luci Baines Johnson and Ian Turpin
Ovation
Chuck and Lynda Johnson Robb
Advocate
Bess, Lyndon and Tyler Abell
AT&T
Honorable Ben Barnes
BET Networks
Elva and Lawrence O'Brien Family Trust
James A. Johnson
Jacqueline B. Mars
Edward J. Mathias
Janie and Cappy McGarr
Microsoft Corporation
Linda and Joe O'Neill
RFD TV/The Cowboy Channel
RIDE TV
Sarah and Ross Perot, Jr. Foundation
Victoria and Roger Sant
Smita N. Shah and Maarten de Jeu
Louann and Larry Temple
Patron
The Boeing Company
Katherine and David Bradley
Joseph A. Califano, Jr.
Charter Communications
Honorable Martin Frost
Beth and Wayne Gibbens
Honorable Lloyd and Ann Hand
International Union of Bricklayers and Allied Craftworkers
Honorable James Jones
King & Spalding
National Beer Wholesalers Association
OPEIU Local 277
Southwest Airlines
Tom & Edwina Johnson Family Foundation
Wine Institute
"There are no problems we cannot solve together, and very few that we can solve by ourselves."
- President Lyndon B. Johnson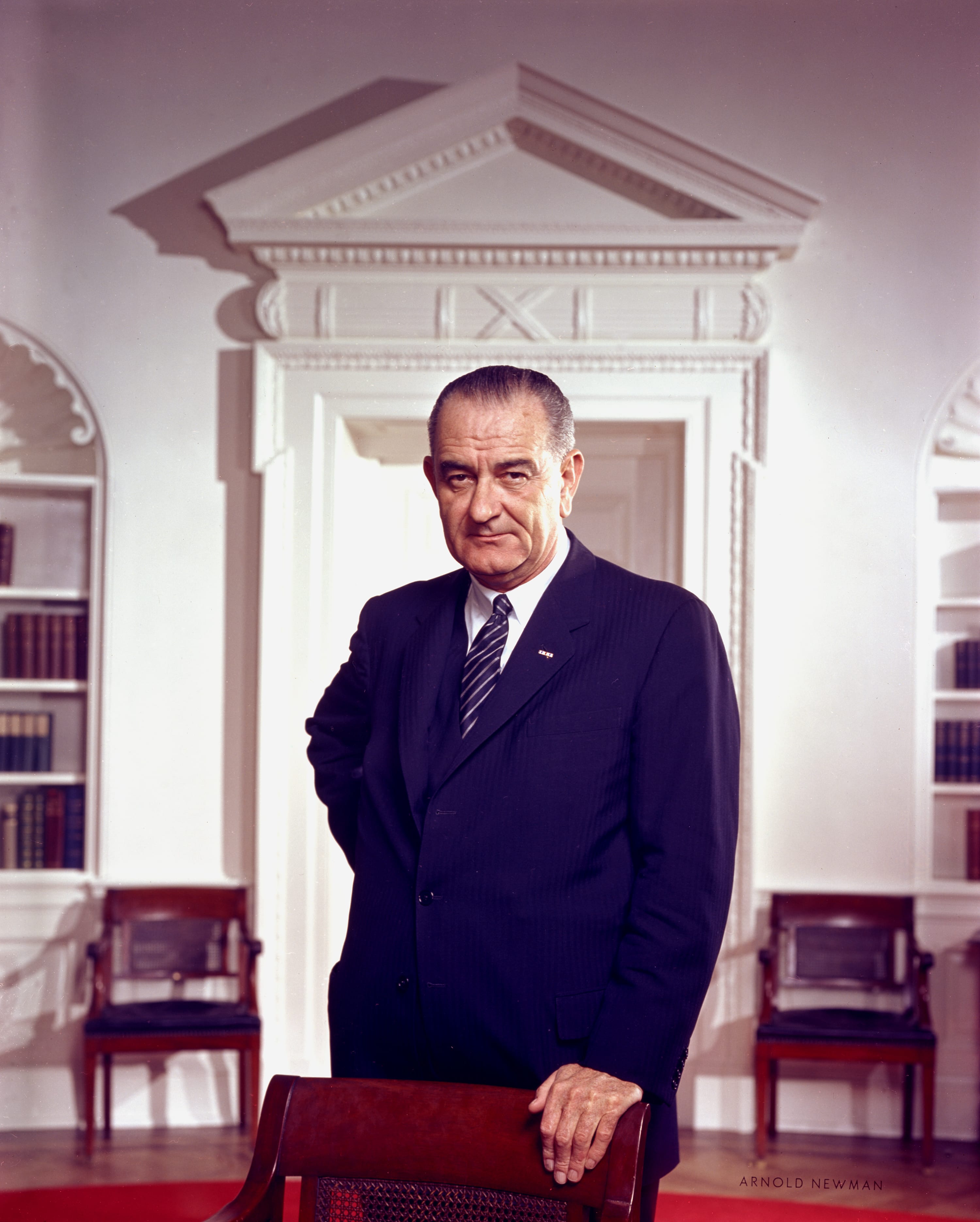 About the LBJ Foundation
---
Established by President and Mrs. Johnson in 1969, the LBJ Foundation is a nonprofit organization comprised of a board of trustees and administrative staff that supports the LBJ Presidential Library and the LBJ School of Public Affairs at The University of Texas at Austin.
The LBJ Presidential Library, operated under the auspices of the National Archives and Records Administration, maintains the archive of President Johnson's administration and political career and promotes his legacy while providing, in his words, "a springboard for the future" through public programming aimed at addressing the issues of our time. The Foundation enhances the Library by directing public programming, administering the museum's store and admissions operations, and directing grants for researchers and scholars.
The LBJ School of Public Affairs embodies President Johnson's living legacy by nurturing leaders and public servants in the hopes that they will pursue what he called "the oldest, most basic mission of our country: to right wrong, to do justice, to serve man." The Foundation provides financial support for the school for the outstanding education it offers its graduate students in public policy and government affairs, community outreach, and global initiatives.
All bearing our 36th President's name, these three institutions—the LBJ Foundation, the LBJ Presidential Library, and the LBJ School of Public Affairs—preserve Lyndon B. Johnson's consequential legacy while pursuing his hopeful vision for the future.